"Where our members are constructive, grow, and collaborate"
We assume that the right workplace can transfer your business forward by granting your team members spaces to focus and unite in — spaces that make them glad to come to work. And those thousand distracting, explanatory details — like making sure the Wi-Fi is fast and safe, or that the printer works? At Executive Zone, they're all part of the service. Our company include entrepreneurs, established businesses, startups, and small- to medium-sized businesses. With the great hospitality, you are gonna love it here.
Private Office and Dedicated Desk
Members have 24/7 access to a luxurious private office with a high-end desk, comfortable chair, lockable filing cabinet, and insulated walls for sound masking, opportunity to use conference rooms, a fully stocked cafe, mail and package reception and invitations to exclusionary member-only events are only a few of the perks of being a private office and dedicated desk members in our Executive Zone.

Virtual Office
Members will receive a professional mailing address that can be used on their business cards, website, and other important business papers. Members can make use of mail and/or package reception, receive member-only bargains for conference rooms, event space, private day offices and many other benefits.
Community
Whether you're a small firms or large corporate enterprise, The Executive Zone can accommodate teams of all size by presenting turn-key office solutions on flexible terms. Complimentary meeting room hours are comprised with every team office, and we have first-rate technology services available upon seek to meet the needs of any business.
Meeting Rooms
Our well-equipped, professional, and spacious meeting rooms can suit multiple team sizes. Members or non-members can register these meeting rooms in hourly or daily basis.
From investigating the market to securing financing and licenses, these ideas will help turn your startup into a success
Starting A Business with "The Executive Zone"
1. Research the market
The initial step in market research is determining your target demographic. To do this, it's valuable to create fictional buyer personas of the customers your product or service will profit. In most cases, there will be several personas that fit your product or service and pinpointing these "people" will help you customize your product and marketing strategy to the appropriate audience.
2. Writing a business plan
Despite its purpose, a business plan should involve the following information.
Summary
Profile
Finances
Marketing
Organization
Funding request
3. Figure out finances
One of the most akin obstacles to starting a new business is secure financing and enough capital to get your sight off the ground. There are numerous ways to do this, as well as using your own savings, applying for a small business loan, or dunking into credit lines.
Use your savings
Apply for a business loan
Use a credit card
Seek investment
Apply for a microloan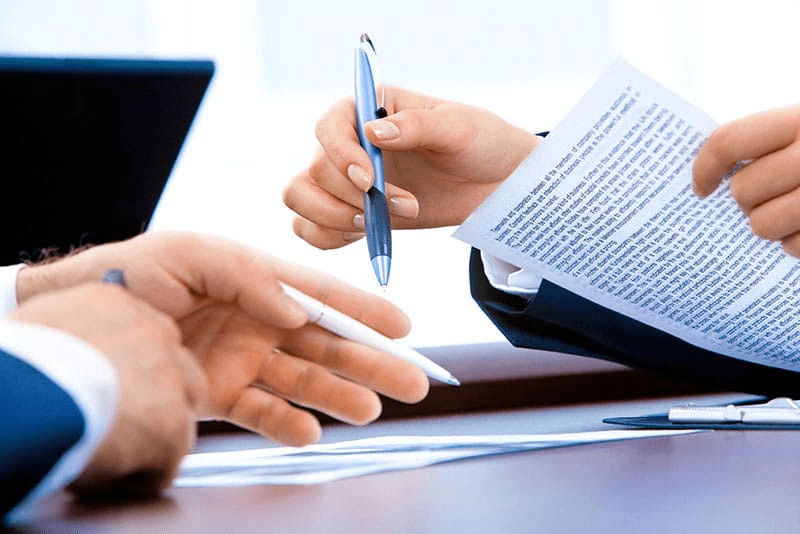 4. Decide on a business structure
Choosing the appropriate legal structure for your company is key to beginning a business and will ultimately find out how much you pay in taxes and the sole responsibility you face as an owner.
Sole proprietorship
Partnership
Corporation
LLC
Nonprofit
5. Register a name
Your business name is the epitome of your brand mission and vision, and a vital step in protecting this identity is filing the name officially. This registration makes you compliant with the laws around registration, and it implies no one else can register a business of the same name.
Read also: "How Businesses Center Helps Small Businesses Owners"
6. Secure proper licenses
Not only is registering your business name primary in starting your own venture, it's also indispensable to secure licenses to operate your business by law. The number and types of licenses you need is reliant on your business structure and industry.
7. Decide where to work
Depending on your business kind and the licenses you hold, decision making on where to work is an important step in starting your business. Licensing is needed for those opening a storefront or working from home, and—while this is essential in some instances—alternatives like shared workspaces and shared marketplaces grant you to bypass the added paperwork.
8. Build a team
Finding quality talent is elemental to the success of your business, yet the hiring process can be loaded with uncertainty. In some cases, the best talent isn't resident, and hiring remotely brings with it a wealth of heterogeneous considerations—time zones, connectivity, productivity, and feeling part of the team.
9. Promote and grow your business
Based on your industry, you will select to promote your company via digital or original methods, or both. Growth will happen as you start gaining traction and your target public starts purchasing, utilizing, and chattering about your product or service the way you aimed.
Beginning a business is exhilarating —but it can be a heavy workload
Certainly, there's a dire amount of work involved in building your own business, and the steps needed to register and launch your operation are only the first in a long journey of wins and challenges—and this is just one of the stages where Executive Zone can help.
From providing you to scale with flexible agreements beyond multiple locations to drawing talent with premium amenities and creative workspaces, The Executive Zone is designed for your success. You can avoid licensing restrictions and lodge tax deductions by renting office space through our Executive Zone, and our agile workspaces help ride innovation and boost productivity in teams of all sizes—whether your fire-desking or renting a full space.
From the early start of your company through every stage in its future, you will be always evaluating and adjusting your tactic to give your business every chance of success. Yet fetching these nine steps to ensure the appropriate structure, financing, and legal framework of your business is essential for continued growth. These thoughts will help turn your startup into a success, proving that moving from an idea to a registered business is just the start with us.