For one, coworking spaces are hotspots for innovation. If you want to start a new business or project, you're likely to find the resources and people you need in a coworking space. Plus, the community aspect of coworking spaces can be incredibly beneficial. Surrounding yourself with like-minded people can keep you motivated and inspired to achieve your goals.
So Coworking Spaces are worth considering if you're looking for a workspace that offers more than just a desk and a chair. With all the benefits they offer, it's no wonder they're becoming increasingly popular with professionals across all industries.
It's all about community and collaboration, so it makes perfect sense to host events that bring people together and add value to members. Event spaces are one of the best amenities that Shared Office has to offer. They can help recruit new members, encourage community engagement, and provide added value to members. Events are a great way to bring the coworking community together and provide added value to members. If you're thinking about hosting an event, check with your local coworking space to see if they have an event space that's perfect for your needs.
Five ways Coworking Events can Benefit your Business
(1) Regular coworking events not only increase business productivity but also improve employee mental health. (2) They can strengthen bonds between current members by increasing the enjoyment of the shared workspace, attracting new members, and benefiting the local community. (3) Boost employees' self-confidence by helping them develop their personalities and communication skills. (4) Allow employees a private space to think outside the box. Events encourage creative thinking and innovation in the office. (5) Typically, office events are filled with good music, food and drinks that relieve stress. Some events are also based on motivational talks that teach employees how to overcome depression.
Ways to Utilize Coworking Space for Events
If you're planning an event, consider a coworking space as a venue. You'll be able to take advantage of all that coworking spaces have to offer.
Corporate Events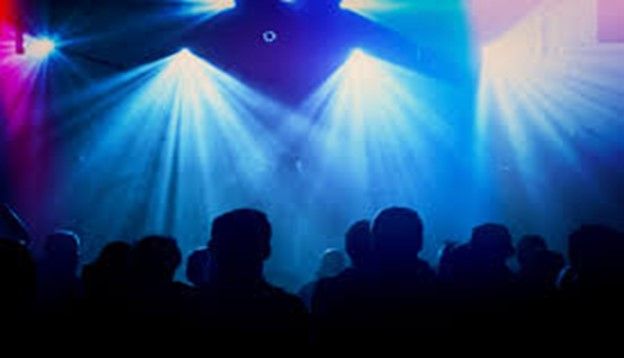 Corporate events play an important role in the business world. They help employees learn new skills and values and give startups the opportunity to gain ideas and perspectives. Hosting corporate events such as company workshops, leadership training programs, etc. in a coworking space is a great way to take advantage of the many benefits coworking spaces have to offer.
Example: Product launch
The coworking space is the perfect place to launch a new product. The supportive and collaborative environment will give you the boost you need to make your product a success. With the help of your coworkers, you can reach your target audience and help your product get off to a great start.
Social Events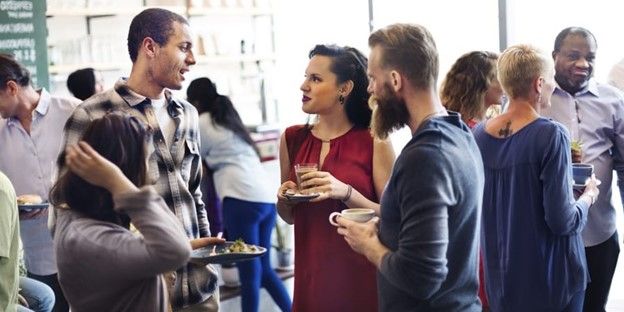 Many coworking spaces also offer social events, which are a great way to meet new people and learn about new businesses. This can also help improve employee morale, build team cohesion and reduce work-related stress.
Example: Festival celebrations
Festive initiatives can strengthen team cohesion, counteract work-related stress and spread positivity. In addition, many different social events are often organized, such as fundraising for a charity, women's empowerment, and water conservation.
Read also: "The Rise of Business Centers and Coworking Space in Chennai"
Fun Events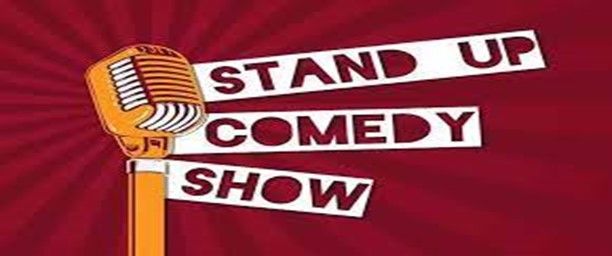 Do you sometimes feel like you need a break from the hustle and bustle of the office? If you're looking for a way to get together with your colleagues and relieve some stress, consider participating in an office social event! Game nights and social parties are a great way to provide mental and social benefits for your company.
Fun events help create a bond between employees and foster connections. They also reduce stress, which is beneficial for both mental and physical health. You can also use them as opportunities to learn more about your employees' interests and personalities. They can also help you learn more about your employees and their families.
Example: Stand-up comedy
Stand-up comedy has many benefits. It boosts self-confidence and allows you to communicate better. When we laugh, endorphins are released in the brain that makes us happy. It also reduces stress and anxiety. Laughter is the best medicine and what could be better than sharing a few laughs with your colleagues?
Health and Safety Events

To be truly effective, a coworking space should offer more than just a place to sit and work. It should be a community of like-minded people who support each other in achieving their professional goals. It should be a place where people can learn and grow, both personally and professionally.
One way to create such a community is to organize regular health and safety events. These events can be anything from fitness classes to nutrition workshops to first aid courses. The only important thing is that they provide valuable information that helps people stay safe and healthy both at work and in their personal lives.
Example: Sessions on well-being and yoga classes
By offering wellness events and classes, companies can show their commitment to a safe and healthy workplace. This can help attract and retain employees and improve the overall atmosphere in the workplace
Promotional Events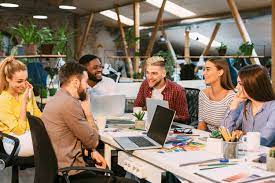 The main purpose of these events is to promote your brand and business. Many promotional events are held in community offices to sell products and services.
Example: Free Ticket Day
This event is designed to give non-members a taste of what the coworking space has to offer. The best way to attract new members is to offer them paid membership.
Conclusion
A coworking space is an informal association of individuals. They have immense potential, but it is not realized until they form a cohesive community. Whether it's a social gathering or a training session, it's very important to organize the right kind of event to foster cohesion. More organized activities strengthen the foundation of the community and improve the company's work environment.
It is important to organize different events from time to time to break the monotony of the workday. If you are planning to rent a coworking space for your business, you should always check if they host productive events.
Executive Zone is the right address if you are looking for a strategically located coworking space or Office space for rent in Chennai.