Since the first coworking space commenced in 2005, more than 14,000 have established around the world. While the latest generation, Millennial & Gen Z, sought to provide independent workers with resources and support that couldn't be found at house, café's, or other locations, today's coworking spaces have evolved into businesses that even support the needs of large organizations.
Some utilize these spaces to house staff located in remote locations, relieving them from the expense of a long-term lease. Other small business communities and early stage enterprises that have inconsistent headcount projection or business growth rates operate entirely from coworking offices due to the flexibility provided.
Major advantages of coworking space is that it gives its members a feeling of professionalism and credibility that traditional remote working failed to provide. This echoes a finding from our ongoing studies: working from an actual workplace can signal to others that you take your work seriously and that others see you as a serious worker.
Workers with company-sponsored memberships feel that their employers take their needs into serious consideration — regardless of where they are located. As a result, the employees feel that their employers value them as equally as the in-house workers at their companies.
Remote working, at this time, has become the 'new normal'. Given the behavioral and economic changes faced by our society today, entrepreneurs, professionals and employers have chosen to take a flexible approach when it comes to where and when to work.
Since remote working has been a fast growing trend in the United States for the better part of two decades – since 2015 the number of remote workers in the country has increased by over 140% – it wasn't until recently that it took the front seat as the preferred alternative for a very diverse workforce. It is no longer just entrepreneurs, freelancers, small enterprises and businesses looking for flexible remote workspace – today, companies of all sizes and all fields, based both in local and in global level are engaging with remote work and see it as a solution – often the only viable solution – to remain productive and engaged with their employees.
Over the past years, we have studied how these environments have an impact on the individual workers, taking into account the features, facilities, amenities, branding and unique work cultures created from diverse experts and companies working under one roof. We have found that workers are getting more benefit from coworking spaces in comparison with traditional offices. They experience enhanced levels of flexibility, high ability to network, as well as a stronger sense of coworking community.
However, up until now, we haven't known how this has impacted the businesses they work for. Our recent findings shows that when organizations take their time to choose a coworking space that aligns with the image they want to project — about their employees and about their business — workers will experience greater levels of thriving, and the organizations will benefit as well, causing employees to build more strong connections with their values and purposes. If before the challenges brought by the pandemic, companies saw flexibility as a top priority when choosing an employee, currently, that trend would only have become popular.
Nowadays, the battle for talent depends on a company's ability and willingness to provide flexibility – and that, almost organically, translates into an evolution of the concept 'the office'.
As many companies return to new normal and recover from the impact of COVID-19, it has become a most important consideration to give their employees access to flexible work spaces where they can feel safe, protected and cared for, yet for work to be efficient and productive – today, we wish for a space that are as safe as home and equally productive as the office without any compromise.
So, as cities lift some restrictions when it comes to get-togethers, gatherings and social interactions, and only few are made to work at home, yet they don't feel convenient going back to work in a traditional all day offices, one that they oftentimes have to arrive through public transportation, whereas remote workspaces provides with flexibility, safety, and amenities that the companies are seeking for. As we seek new ways to stay productive, therefore transitioning into a new approach to work by using shared spaces, remote workspaces… can make wonders.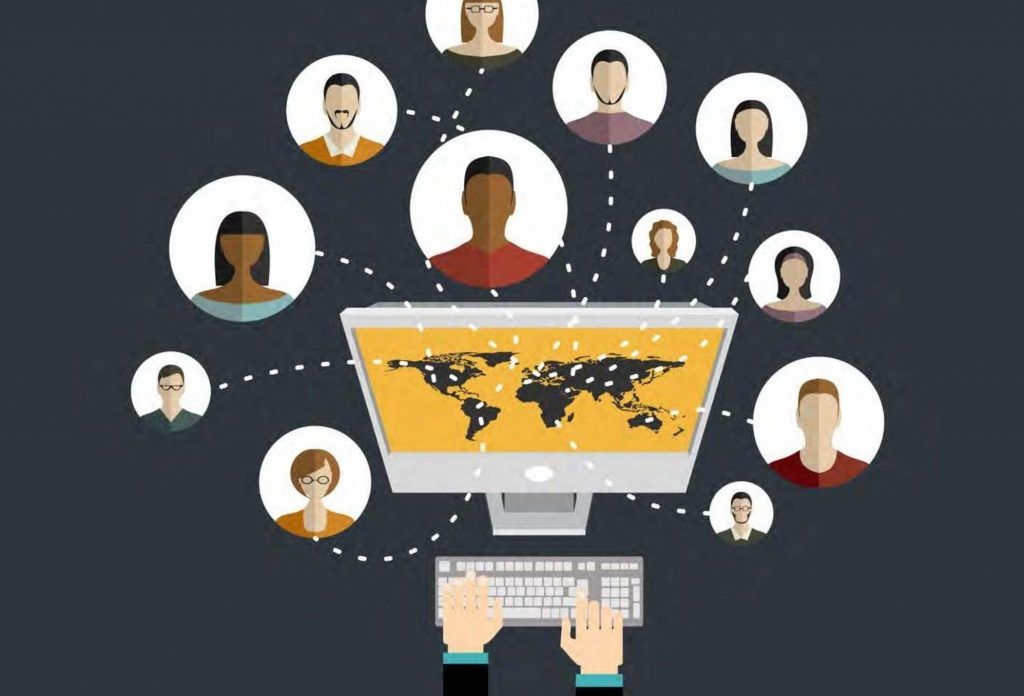 Coworking membership operators offer entrepreneurs, professionals and companies a great solution that entails both a flexible approach to renting a space and the peace of mind of ensuring that they are utilizing a safe and well managed office with controlled safety features and proper cleaning protocols. Briefly, in a world of current office trends, Coworking spaces are often equipped with the best technology modern than others of its kind in terms of where the world of work is headed.
When working remotely from a coworking space, there might be a scenario wherein we may need some technological solutions in place for service requests, room reservation and locating all amenities. When the demand rises for a professional meeting setting as well as professional grade tools to perform a certain task/assignment, the advantage of coworking spaces is that they will always have you covered by providing all the technological requirements of a working professional or a business. This assures the confidence in the remote employee's capability to address and take control over critical tasks.
Furthermore to technological needs, remote employees are also provided by the opportunity to network and interact with other professionals or individuals within the space. By networking with experts from your own field, you get the opportunity to learn and expand on your expertise in ways you wouldn't have when working alone. This also allows remote employees to connect with other professionals or businesses for professional development opportunities.
Obligated and excited to give remote work a real chance, finding workspaces which are conveniently located, provides the flexibility required to fulfill complex schedules and workloads and allows us to stay productive in the meanwhile keeping our health and mind at peace in the midst of the largest workplace transformation in decades has become crucial. One among the other kinds of workers that benefit from coworking spaces are the remote workers.
A remote worker is a person or worker who works away from the office location whether it be from home, a cafe, or from a different country. Businesses benefit from the enhanced productivity of remote workers, provided that the remote worker is able to avoid distractions and feelings of isolation within their own surroundings. Networking is another major advantage of coworking spaces. Coworking spaces offer amenities and other technical solutions for remote workers while they are still maintaining their privacy and an independent state of mind. For remote employees, coworking spaces help them achieve greater productivity and offer new opportunities, and avenues for collaboration.
Increasing communications and interactions enables further motivation, which is one of the greatest advantages of Coworking spaces. Working together also magnifies the opportunities for collaboration with other members, especially ones from other industries. It has been seen that when workers from varying companies and fields meshed (say in a coworking space) creates better collaboration by bringing together different ideas which would not happen within a workspace occupied by people from the same firm.
Increase in coworking space requirements has pushed it to expand the horizon of the remote worker through an atmosphere that is relaxed, laid back, and positively charged. If you are good at collaborating with others, you'll find that other members are motivated to engage with you. With the flexibility offered to you as a remote worker, you'll always have room for these new opportunities.
Coworking spaces are ideal for remote employees as they offer a unique experience that puts together all the benefits of working from home, a local cafe, and a fully-equipped business center. There isn't any other better solution for productivity, new opportunities, and collaboration. One of the biggest disadvantages of working from home is that one can get easily distracted by distractions surrounding you. Also staying productive can be difficult when working remotely from the wrong place. Coworking spaces seem to be the solution, however, providing an atmosphere that increases focus and builds morale.
According to a recent survey by DeskMag, 71% of respondents reported that they experience enhanced creativity while working within coworking spaces. 62% of respondents also reported an increased standard of work. Remote workers also experience enhanced productivity in the workplace by having more access to the workspace. Coworking spaces are oftentimes open after hours by utilizing a door access control system while also offering multiple locations available for workers who travel. This helps remote employees stay connected when working across different time zones with others around the globe.
Coworking spaces in Chennai have been undergoing a series of evolutions over the past few years. Emerging needs are changing the way the offices look. The importance for collaboration  has transitioned 120-150 square feet cabins into agile workspaces, need for more workers has led to the development of open shared workspace in Chennai and need for flexibility has given rise to flex office space in Chennai. With more and more startups and businesses starting to open in the country, Chennai is becoming a hotspot for investment. There are many factors due to which people now want to adapt the co-working concept.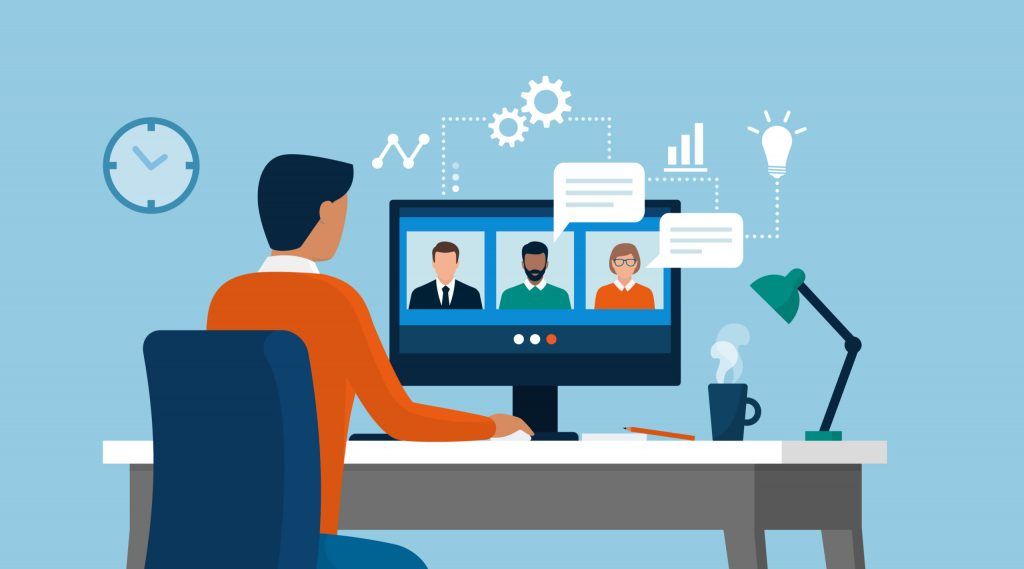 For a long time there has been the system of traditional offices, large infrastructure and private offices in Chennai with personal tables and chairs. But now it is shifting towards collaborative work spaces. This is due to the fact that coworking has many advantages. It allows people to save money due to lesser cost and also save time and gives people a better atmosphere to work in. There are many fully furnished and equipped office spaces in Chennai that have been setup and people have happily embraced the concept of co-working. Corporate offices are shifting from traditional office spaces to co-working offices to set up their teams.
Plug and play office in Chennai provides a number of facilities and features such as comfortable space for everyone, motivating and soothing environment, high speed internet, house-keeping services, meeting and conference rooms, private offices, coworking dedicated desk, event spaces, virtual offices, cafeteria, lounges, printing and stationery, gaming areas, and more.
This concept of work spaces lowers the need to worry about security deposits and inflexible long term leases. Instead it allows you to work at really reduced real estate costs. Therefore, the future seems to be promising with coworking changing traditional office spaces into collaborative work spaces. Some of the most modest coworking spaces in Chennai not only promote best business networking but are also the best coworking space.
Managed office spaces or coworking spaces, a concept which was initially popular only among start-ups, is witnessing an enhanced traction by mid-sized organizations as well as large corporations. Many serviced office spaces in Chennai, depending on their nature of businesses, reduced their dependence on the utilization of office premises and resources, and started considering flexible working schedules. It supports businesses as they reconsider their fixed asset investments and save on overhead costs.
The modern workplace is equipping itself to be highly technologically equipped with automations and IoT, which allows it to create a contactless and synchronized work environment that is safe and smart. Large corporate firms will want turnkey offices in two to three different locations where employees can report for their work. This creates an opportunity to open up the market for coworking spaces to become service providers of such offices for three to four companies per location, versus more companies with an average of two to three employees each at a single location. Thus the coworking spaces may also get reduced in size due to this.
The modern workplace is equipping itself to be highly technologically equipped with automations and IoT, which allows it to create a contactless and synchronized work environment that is safe and smart. Large corporate firms will want turnkey offices in two to three different locations where employees can report for their work. This creates an opportunity to open up the market for coworking spaces to become service providers of such offices for three to four companies per location, versus more companies with an average of two to three employees each at a single location. Thus the coworking spaces may also get reduced in size due to this.
In this model, a city's head-office functions alongside smaller offices spread across the city based on the staff's demographics, offering flexibility to employees to work at ease from anywhere or near clients. Also, the companies are highly dependent on the availability of managed spaces across the city. The location of the coworking space spread across the cities helps in gaining a significant traction from corporate firms towards coworking spaces.