A coworking office space is an open space that is designed to encourage a sense of community. Coworking spaces are the innovative revolution which has transformed the face of commercial real estate.
Coworking space differs undoubtedly from standard office space, but they even share some of the same features along with a pack of additional ones that might be appealing to your startup and entrepreneurs.
What do Startup Entrepreneurs expect from a work environment?
An environment that supports instant and rapid business growth.
Space that transmits positivity and keeps the team motivated.
An office space that provides privacy and personal space.
An office space that provides opportunities to collaborate.
A shared workspace that enhances networking opportunity.
Flexibility:
As work from home has become more dominant now, companies are finding mid-way between traditional offices to switching to complete work from home. And the best solution that stands is coworking spaces. Flexible office space is the best solution for startups and entrepreneurs.
Coworking office spaces provide a productive and collaborative environment to their dynamic inhabitants. It is a shared office environment offering flexible memberships by giving an option to start a subscription lease at any time and cancel anytime. Furthermore, It helps organisations to dynamically vary their space for business growth.
Flexible office spaces are now an easy and effective solution for organizations to be agile with their workplace needs. Coworking space provides you with the advantage to choose flexible work hours and places to work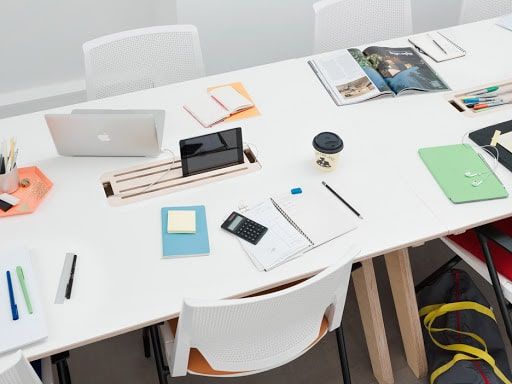 Less Capital Investment:
Business overhead costs can pile up quickly, especially if you are an entrepreneur or a startup company. If you have your own traditional office space, there are many expenses which you have to look into such as taxes, cleaning, maintenance, furnishing and many other office perks.
A coworking space is more cost effective than traditional offices as you don't have to worry about buying or renting a space, companies get to save on operational costs such as technical infrastructure, housekeeping and broadband connectivity.
Shared office spaces are ready to use workstations equipped with desks, chairs and cabinets. It saves an immense amount of money. Coworking space is of great benefit for startups, entrepreneurs and freelancers.
"Read Also: https://www.theexecutivezone.in/benefits-of-co-working-space-over-traditional-office/"
Zero Operational Headaches:
Coworking space comes with everything you might need. These spaces usually feature a modern and upbeat design that appeals to a youthful workforce. It helps startups and entrepreneurs to focus on the core area of the business rather than getting into operational headaches.
The entire up-keeping of the office is taken care off by the space providers, including the technical aspects and community members are provided with 24*7 operational and technical support.
Customized Office Spaces:
Office design is evolving and continually striving to find new ways how to effectively boost a worker's productivity. Companies would like that their workspace represents their vision. This is where coworking office spaces come into play that fit the various demands of a business.
Higher Demand for a more private, progressive workspace has pushed companies towards coworking office space.
Coworking office space provides personalised space options that can be designed in a way that it speaks about the company's ideology. From wallpapers to customized layouts, private areas are designed in a way that can accommodate the company's requirements.
Comfortable and Secure:
Coworking space usually provides a high level of security for the premises. Coworking space can be accessed only via personal identification which makes it most secure. Most coworking spaces are located in a secure commercial area which allow companies to be more productive.
Coworking spaces offer various workshops which can help in boosting your productivity. It is a hassle-free office space which makes it a worthy investment for entrepreneurs and startups.
The fact that everything is provided to the company by the shared space provider makes it more comfortable.
Vibrant Community:
The working environment in a shared workspace allows for more interaction with people with different skills, mindset and knowledge.
The shared workspace is a place where you find yourself surrounded by entrepreneurs, freelancers, digital nomads and like-minded people which offers more creativity and more insight into emerging trends.
Coworking space encourages communication which leads to motivation and more productivity. Coworking space often hosts a variety of interesting events and lectures that all of the employees can attend which brings a sense of collectivism that will make your workplace much more enjoyable.
Workspaces these days also consider utility-driven corners such as breakout zone, phonebooth, private discussion corners, etc.
Professional Ambience and Facilities:
Coworking spaces are well equipped with a wide range of office facilities like telecommunication services, amphitheatre, conference room, ample parking space, printing and scanning facilities which can be used by entrepreneurs and startups to increase production.
Shared spaces are meant to create a vibrant and energetic ambience for its community. Coworking spaces are designed keeping in mind the need to motivate and support an innovative environment and keep the spirits high.
Pool of Talented Individuals & Networking Opportunities:
Coworking space is a platform where people from different industries work together. It is like a large talent pool which can help you set up and advertise your business quicker than you ever thought possible!
Simply put, startups that choose coworking spaces are not simply saving money on operational and overhead costs They are capitalizing on easy access to cheaper talent and in turn saving money.
Working in a shared space means that you get ample networking opportunities. Workspaces like this conduct regular events and activities that help their community members to connect.
Affordable Meeting Rooms and Event Spaces
When renting your office, you need to invest in its equipment and design. The office layout should consist of proper work stations, meeting/board rooms, break zones, etc.
On the other hand Coworking meeting room is an affordable option as you will choose a small portion of a large shared space and it comes with everything you might need, including communication technologies, reception services, mailbox, etc.
One big advantage of renting a meeting room or event space at a coworking space is that you get to choose the number of seats you wish to book and the type of amenities you want accordingly and you pay for what you choose which in return lowers the overhead costs.
Coworking offices and their meeting room reflect the culture, mindset and ideology of the company with their layouts and furniture.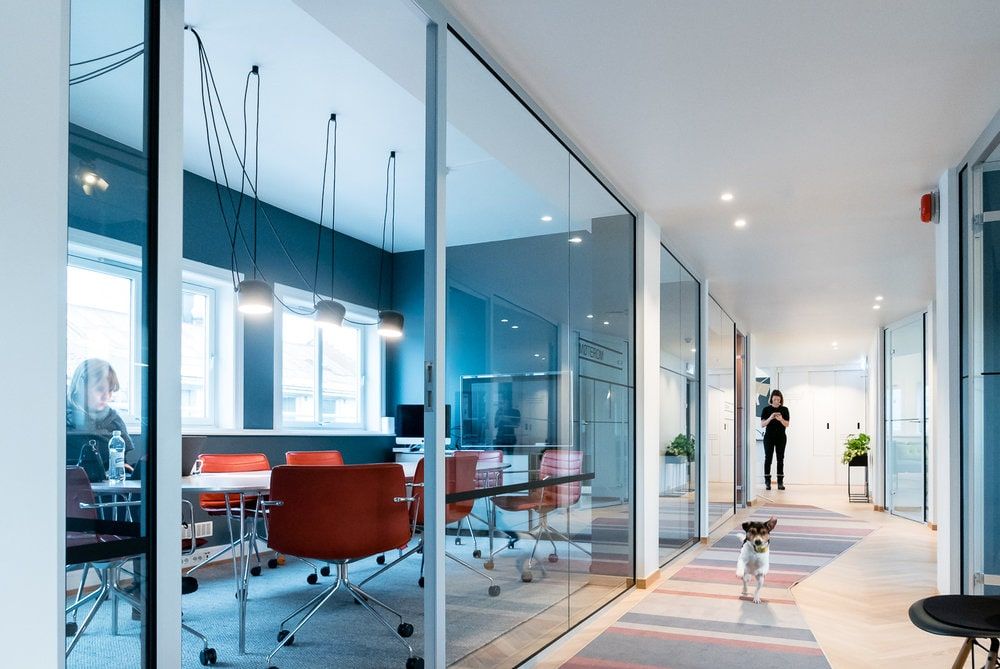 Additional Perks:
Coworking spaces are flexible, social and motivational workspaces other than that it helps in reducing anxiety and loneliness for remote workers who are working from home or working alone. It is great if you want your employee to develop their well-being and persona.
A shared workspace gives stability and routine to digital nomads. Some coworking spaces offer multi-city memberships and even 24*7 access.
Coworking spaces have many other additional perks:
Printing: Coworking spaces have state-of-the-art office equipment such as high-quality printers, scanners and copiers with a proper IT team for the employees.
Lockers: Coworking space offers extra storage space for employees.
Signage: Coworking space enables members to show off their brands with physical or digital signage.
Phone booth: Phone booth for making calls serve a dual purpose – they provide members with a place where they can make private calls without getting disturbed and as well as it helps other members working in open space from getting disturbed.
Approachable Community Manager: Community Managers hold shared workspaces together. They answer queries, greet people, provide tours, plan events and help co-workers.
Mail Services: Mail service is a most lucrative benefit of a shared office space. It provides entrepreneurs and startup companies with a professional mailing address.
Ergonomic Furniture: Coworking spaces provide a variety of seating options so that members can choose as per their preferences. They ensure that the chairs are adjustable, comfortable and ergonomically sound.
Fast Wi-Fi: Coworking space invests in quality IT to ensure that members have a fast and reliable internet connection.