"You never get a second chance to make a first impression"
Meeting rooms in coworking spaces are known for their modern design and tech-enabled environment, which backs innovation and favors productivity. People prefer a lively look meeting room, which has a favorable effect on an employee's mood and holds them motivated to attain the goals on their agenda. 
Conditions which contribute to shaping the overall external appearance of a meeting room, which includes the kind of furniture and their placing, lights and acoustics, conferencing equipment and the room decor, these design factors are an essential factor in the success or failure of a meeting, for a meeting room is a vital factor which helps build the first impression. Meeting rooms can be the finest and profitable asset of a flexible workspace.
A meeting room is an ideal backdrop for generator of ideas, brainstorming, cooperative action, discussion of confidential information, business presentations, etc. They can also be utilized for training, hosting clients, and strategic meetings. A professional workplace, imperative to a coworking space. It enables your coworkers to get to know each other or with clients. It is an asset.
Meeting Room Essentials:
Variety of Environments
Simplicity
Wired Connections
Wireless Connections
Accessories
Screen vs Projector
Easy booking and Customized
Business meetings continue to play a crucial role in our work lives. However, the demand for a meeting room will depend on the nature of the work and the requirements of a team. Be it a conference call with your offshore client or a quick collaborative meet on a one-off basis or regularly, The Executive Zone's meeting rooms come in all styles, shapes, and sizes together with the state-of-the-art technology to go with it.
The Advantages of using a meeting room are.
First impressions
Privacy
Focus
Plenty of space
Connectivity
Support services
Professionalism
Coworking space providers offer considerable advantages over Coffeeshop/Hotels when it comes to meeting rooms.
| | | |
| --- | --- | --- |
| | Coffeeshop | Meeting Room |
| Ease of Reservation | | |
| Natural light | | |
| Dedicated Service | | |
| Ancillary Support | | |
| Smaller Minimums | | |
| Confidentiality | | |
| Noise & Distractions Free | | |
| Professionalism | | |
Coffee Shop VS Meeting Room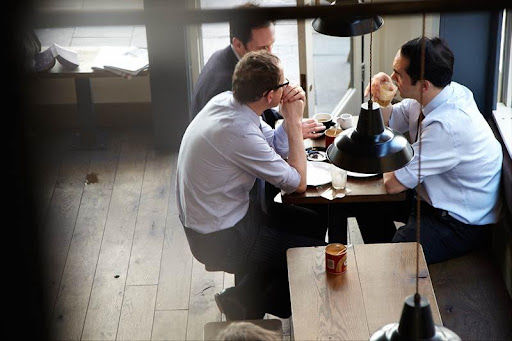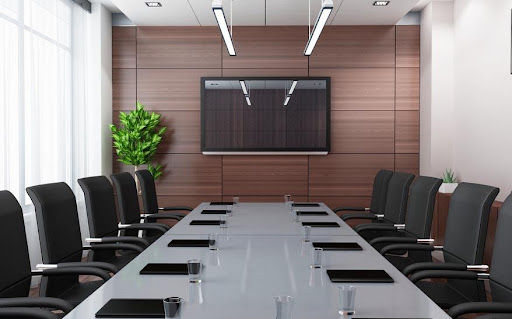 The uses of meeting rooms have improved, and they now serve numerous purposes for the companies. Hence, we keep in mind the varied purpose of its clients and bring an all-new experience to the meeting
rooms at its centers. Dedicated meeting spaces can provide your clients and partners a best impression of your business.
"Meetings @ The Executive Zone".
Modularity
Integral to the layout of our space. Indeed, coworkers must make the space their own for it to evolve according to their needs. Modularity is key for our space!
Visual apart
Favor unified style for the shade and color of your furniture. Color is dynamic and motivating for every meeting.
Furniture
For furniture, simple, attractive pieces that are in harmony with chosen ambiance. Board meetings, workshops, and general meetings you will also need a proper conference room with a well-equipped conference table in the center. Because meetings of this kind can last quite some time, it is important that the meeting room is furnished with ergonomic conference chairs. Good chairs where you can sit properly avoid aches and tiredness and make it better to stay attentive and alert across the entire meeting.
Noise
A room's acoustics is a major factor that can set the success of meetings held in it.