Futuristic businesses can fly almost entirely online and boom through the internet business culture. All of which can better your business and lead to greater result. One of the most flourishing and smartest ways to start or broaden a business today is with a virtual office. From e-commerce to freelance programming, businesses can simply thrive without reserving a commercial location as a headquarters. The first big perk of working with a virtual office is that you can use the office address as the on-record address for your enterprise. It's even likely to have a completely remote team, nobody has ever seen one another in person. A virtual office can assist your online business handle mail, take phone calls, allows you with space to hold meetings, and so lot more
5 Ways the Virtual Office Can Carry Your Online Business to The Next Step
Customers believe businesses with a prestigious address
Enjoy a fully staffed office with a customized approach
Forget coffee shop meetings: You can fulfil clients in a professional office surroundings.
There are completely equipped with conference rooms to use
The full access to a shared serviced office space can drive your productivity
While some people may consider that an online business can be run out of the living room or a coffee house, there are good grounds because it's important to use a professional space and services. The first thing that springs to mind when you realize you need to commit in a virtual office service may be the funds. One of the things that likely take you into becoming an online business owner was the low overhead linked with it. Rest assured, a Virtual office is usually way more affordable than leasing a physical office and moneymaking for everything it requires to run. Here let's talk about how virtual office can be advantageous to your online business.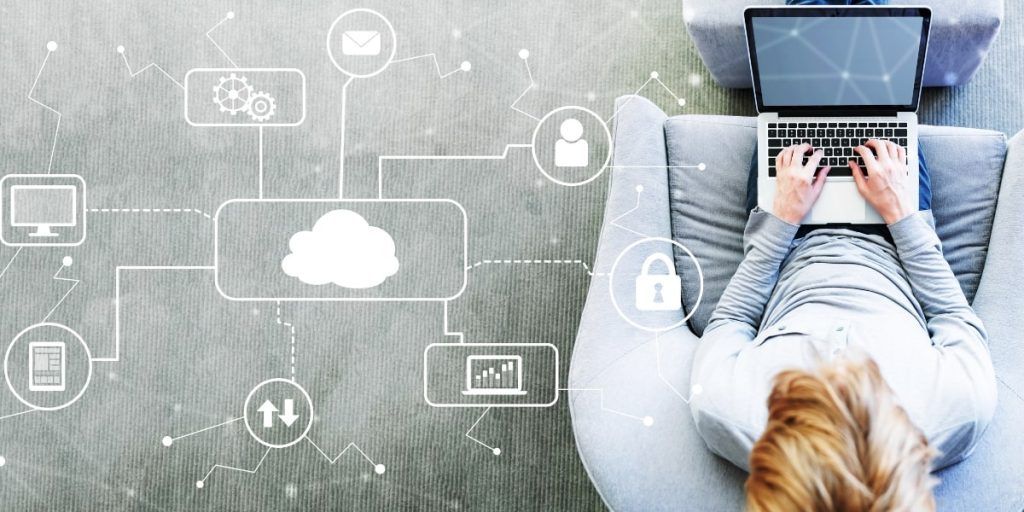 1. To Test New Markets
Virtual office services are open for a fraction of the cost of renting a traditional office space. Therefore, several companies use virtual offices to trial new markets without lacking to make a long-term investment. Virtual offices can be utilized on a month-by-month basis, allowing your company to study new markets.
2. To Establish Professionalism
There are so many online businesses, and consumers can be alert of doing business with a company that only has a virtual presence. There is online fraud, as well as tons of online businesses that open and fold very immediately. With a virtual office address, your business benefits a legitimate presence and will appear more skilled to customers.
3. To Make an Impact on Customers
The First impressions mean a lot. When you meet with clients or customers, you aspire to be in a professional environment. People will make opinions about your business if they must meet you in a coffee shop or a studio apartment. When you rent a virtual office, you have entry to professionally furnished meeting rooms, seminar rooms, and office suites.
Read also: "Benefits of Virtual Offices and How to Choose One for your Business"
4. To Eliminate Downtime When Moving In
If you are going to be employing office space, then virtual offices allow for much more advantage. You can shift into a virtual office immediately, on an ad hoc basis, with no need for preparation, lease negotiations, or furnishing. Virtual offices are erstwhile professionally furnished. When leasing, moving into, and furnishing a traditional office, the overall process can usually take anyplace from a few months to a year.
5. To Rent on an As-Needed Basis
One of the largest benefits of virtual offices is that they approve you to rent space on an as-needed basis. Online companies can undergo sudden increases or decreases in business, which makes renting a traditional office space an unsafe proposition. With a virtual office, professional space can be tenanted on a monthly, weekly, or even daily basis, and can quickly be advanced or downgraded when conditions call for it.
6. Credibility
At last, in terms of credibility, with much Virtual Offices, you also have the choice of a Virtual Receptionist. This means, you have person to answer your calls and let you know when any vital call comes through. This can be a vast credibility driver for your online business.
7. Increased Productivity
You can continue a higher percentage of productivity with remote workers. Virtual offices tender employees the prerogative to decide their program. They avoid time withering habits and encouraging effectiveness without endangering quality in a much more inexpensive way.
A blooming online business is an influential thing in today's world, but you still need an economical office as your headquarters. Favorably, with the service of our dedicated virtual office, you don't have to crack the bank or uproot your operations to procure your own office. Let us control everything you need in a commercial location and office services while you do what you do well: run your online business.